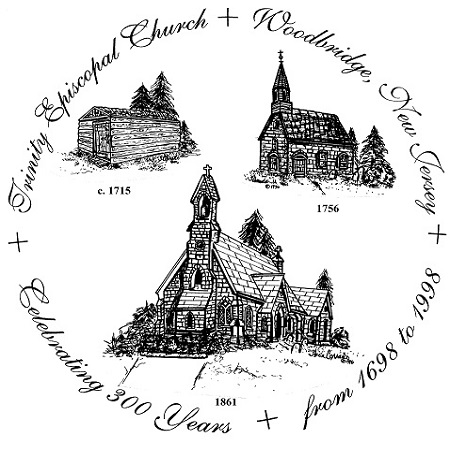 Trinity Church received its royal charter from the British government in 1769, a century after the founding of Woodbridge Township. Yet its roots go back much further.
The Rectory dates back to 1670, when one of the township's earliest settlers built a place to live near his grist mill.
The first minister to serve the congregation arrived in 1698, after settling in Perth Amboy.
The congregation went its own way in 1710, when a nondenmiational meeting house in the township affiliated with the Presbyterian Church.
People were laid to rest in the Churchyard starting in 1710.
The first of three church buildings was constructed in 1713.
All this background and more is available on our website.
To find out more about the congregation and church buildings, click here.
To learn more about the current buildings and grounds, click here.
To take a virtual tour of our stained-glass windows, click here.
To discover the Valentine Society, a legacy society for those who have provided major support to Trinity over the years, click here.