Trinity Church's roots go back to 1698, when a missionary named Edward Portlock started traveling to Woodbridge from Perth Amboy and leading services. More than three centuries later, the church still plays a vital role in the lives of its members and in the community.
For more about our outreach to the community, click here.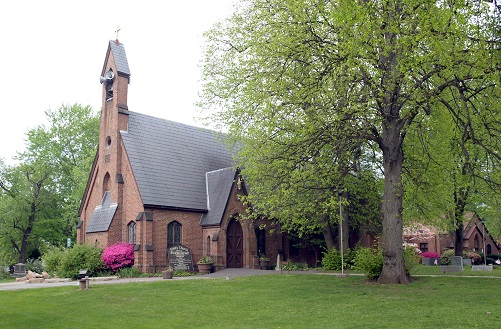 The current church building is the third one on the site, and was consecrated in 1861. The building, two other properties and the churchyard are listed on the national and New Jersey registers of historic places.
For the history of the congregation and church, click here.
For background on the buildings and grounds, click here.
For a virtual tour of our stained-glass windows, click here.
For more about the Valentine Society, honoring those who have given major donations over the years or provided for the church in their estate plans, click here.